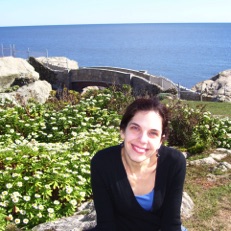 HELLO
My name is Monica and I'm the creative designer of expressions of you.
From a very early age, I loved any and all things related to art and fashion.  I especially loved back-to-school shopping time.  I couldn't wait to get my new clothes home and coordinate a fashion show, complete with music and lighting.  The audience at the time...my parents!   Looking back on those early "fashion show" days, I'm grateful that what I loved as a child turned into a career many years later.
It was that love of fashion that led to modeling professionally and later moving to Dallas, Texas.  As a buyer and manager for a women's contemporary boutique, I traveled to New York and Los Angeles, met with designers, and worked one-on-one with clients to create outfits that best suited their lifestyle.    
Clients have always appreciated my ability to create great color combinations.  Using this talent for color,  I started designing jewelry, and in 2004, expressions of you was born. 
Over the years, expressions of you has grown to include hair accessories, beaded purses, scarves, and much more.
I hope my jewelry designs bring you as much joy in wearing (and gifting) them as I receive from creating them. 
In looking back, I see how all the dots connected me to where I am today.  I truly love what I do and look forward to sharing it with you.
PERSONAL STYLING & WARDROBE CONSULTATION
From clothing to accessories, I work with clients to put together their perfect look. 
If you have a special event or just want to update or change your everyday style, I'll show you how. 
Don't like to shop?  Not a problem...I'll even do the shopping for you!