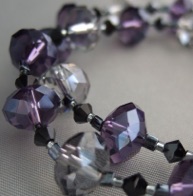 Experience the expressions of you boutique bought to you when you host a private shopping event or Shop for a Cause Fundraiser for your friends & co-workers at your home or business. 
It's fun, easy and best of all...you'll earn credit & special discounts toward free accessories OR a portion of sales will benefit your favorite charity or organization.
With a full selection and immediate availability, you and your guests will take your purchases with you that day.
An afternoon or evening of friends & shopping...what more could you ask for! Contact us for more details to schedule your event.
Comments from Past Events...
"Great presentation and display."
"You have beautiful products!"
"I love shopping with expressions of you because of
your unique selection."
"I always find the best gifts. I just love your accessories!"
"You're a pleasure to work with. Thank you!"